February 14, 2020
After the wind died down overnight, the stillness was powerful. A late-night bathroom break presented stars from horizon to horizon with the moon still not up. It was easy to go back to sleep. The morning brought the sun that Baja is famous for and I felt I needed sunglasses upon waking. I knew that in the summer the heat would already be simmering, but today it simply shone into the windows, its ferocity dulled only a little by the extra window tinting, and already taking care of what little condensation there was inside.
This time the road had an element of monotony once we left the blue sea. We writhed and climbed eventually to a plateau. Though the road was decent, the engineers must have been on siesta and forgot to put any curves in it to keep drivers awake. The speed limit on this ruler-straight road varied from slow (80 kph, or about 50 mph) to ridiculous (40 kph, or about 25 mph) with no reasons for the changes. I set the cruise at a comfortable 110 kph (about 70 mph). There was more traffic but still far less than you'd find on most backroads in the US, even though this was the main highway in Baja. Passing (mostly semis) was hard with very little shoulder room and wide trucks. The temperature hit 79, the highest yet. We passed some checkpoints a bit nervously, but all waved us through. We knew we'd hit them again on the way back.
We finally descended into the capital city of La Paz, the largest city in Baja, set against a large bay. It was pretty but not in a Puerto Vallarta vacationy way. Susan asked to recirculate the air due to the industrial scent. I agreed, though I prefer to use all my senses in a new place. But I knew we'd smell the town soon enough on foot.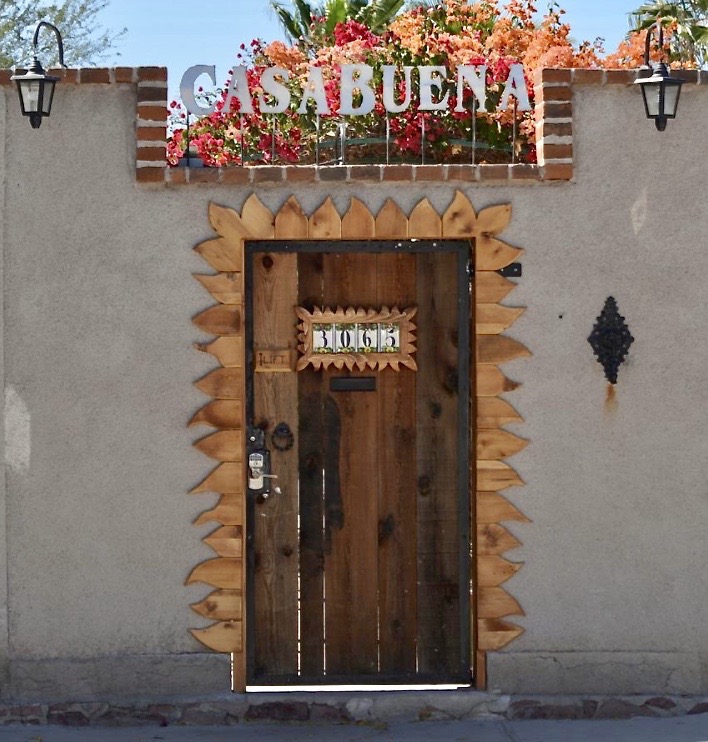 With our very limited cell service, we found a relatively inexpensive inn in town. We waited in the secure parking lot while the owner returned from town. Pronto, we were told, he was on his way. An hour later, Milton, tall and tan with stories to tell from the instant you met him, set us up in the only room left for US$43. He'd be full tomorrow, he said, with Carnival coming. We were fine for just the night. Milton and I talked of solar panels and Teslas and catamarans and music before Susan and I headed to our room for hot showers and clean bodies.
Later, we walked the mile or so to the town (why does that seem onerous sometimes, but here it was nothing?) and strolled the Malecon in a cool brisk wind. I quickly realized I'd be chilly walking back with shorts and a t-shirt. From a sailor's standpoint, I could see why La Paz was a popular place to stay for a while. The anchorage wasn't pretty, but it was well protected and everything a sailor needed was close by.
We found a well-rated restaurant and decided to have a Valentine's dinner there. The place was filling up with locals and the menu had things neither of us had ever heard of. Somehow, the drink translation was garbled and our mango and hibiscus margaritas came without salt OR alcohol. But I had one of the best chile rellenos ever. Susan received a call mid-meal from her son Derek announcing his Valentine's Day engagement to Ari.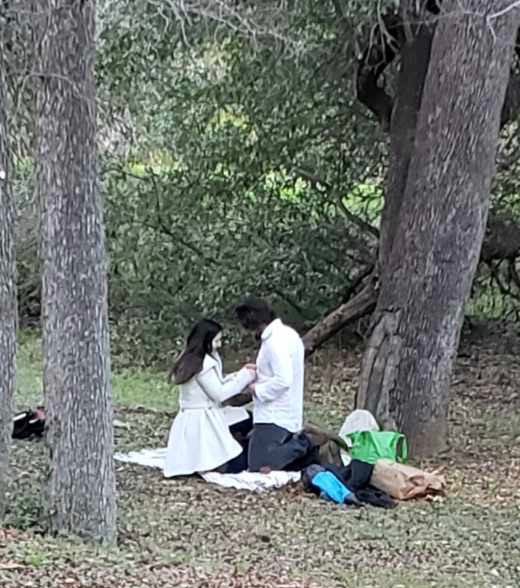 Walking back, we decided that we much prefer the laid-back feel of Puerto Vallarta over industrial, busy La Paz and didn't want to stay another day. Plus, there are a quarter million people in the town which, after camping along the empty beaches, was almost a quarter million too much.